Halifax stop-over returning to Montreal
Fernwood Publishing

A very fruitful discussion with Errol Sharpe, Fernwood Co-Publisher and Arnold August's editor for both of his books published by Fernwood, CUBA AND ITS NEIGHBOURS: Democracy in Motion, and CUBA–U.S. RELATIONS: Obama and Beyond. We covered a lot of ground. The origins and development of Fernwood is impressive.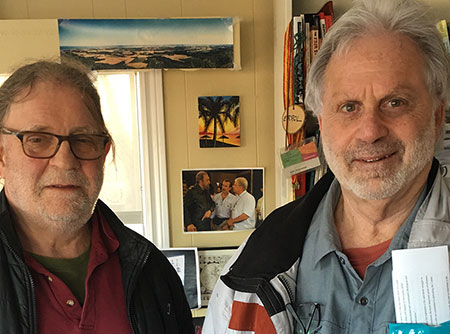 The publishing work on the Indigenous peoples in Canada may be the best growing collection in Canada, and available world-wide.
Here are a few samples.
Making Space for Indigenous Feminism
For photos and reports of other book events of the same Tour, click here
For photo and comments of the United Kingdom Tour, click here
Available worldwide online and in bookstores